GLOBAL AMATEUR GOLF TOUR FINAL - Andalucia 3 nights + 3 rounds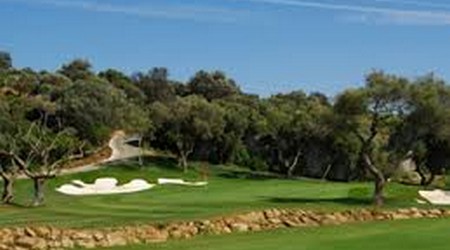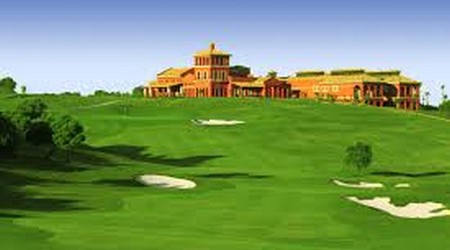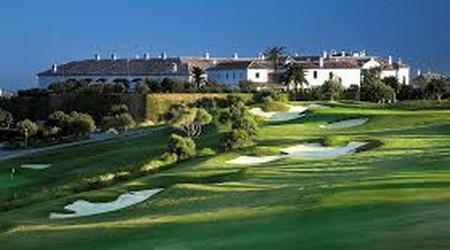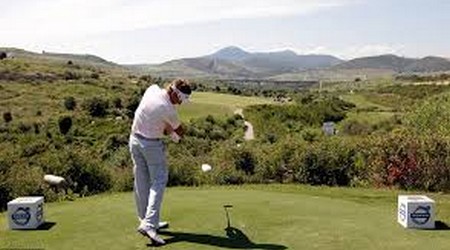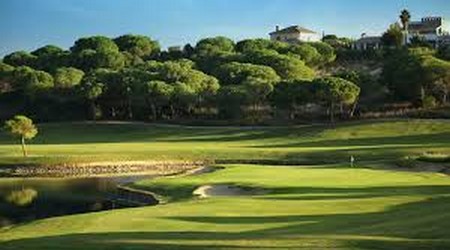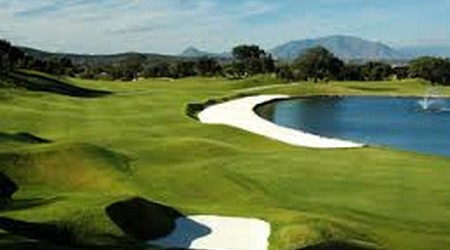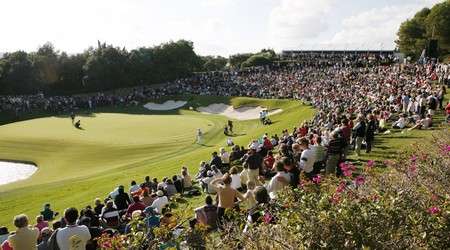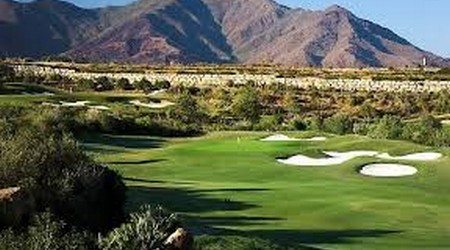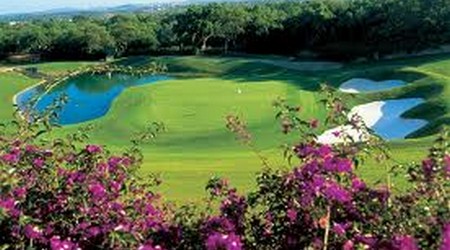 GLOBAL AMATEUR GOLF TOUR - TOUR FINAL
SPAIN - ANDALUCIA
Saturday 2nd – Tuesday 5th October 2021
Information for Competitors
Your prize includes:
· Three nights B&B in the 5 star Elba Hotel, Estepona – check in on Saturday 2nd and check out Tuesday 5th October. Based on twin / double occupancy
· Three competitive rounds on three superb courses ranked in Spain's Top 100
· Golf transfers to / from Hotel Elba
· Presentation dinner
· Opportunity to become 2020/21 Tour Champion with great prizes for leading three players
· Three rounds count towards your final place in the 2020/21 OoM
· Flights and airport transfers are not included
Golf:
Sat 2 Finca Cortesin Ranked 5th in Spain Tee times from 12.00
Sun 3 La Reserva Ranked 9th in Spain Tee times from 10.30
Mon 4 Valderrama** or Alcadeisa** Tee times from 12.00
** The 20 competitors with the leading aggregate stableford points after the first two rounds will qualify to play the final round at Valderrama. The remaining competitors will play at Alcadeisa Heathland (unfortunately we have been informed that the Links Course has closed for reconstruction)
Accommodation:
The hotel is booked for arrival on Saturday 2nd and departure on Tuesday 5th October (3 nights) and the prize is based on twin / double occupancy.
The 5 star Gran Hotel Elba Estepona Thalasso & Spa -
Carretera Estepona-Cádiz, km 151, 29680 Estepona, Málaga, Spain
The hotel is in Estepona, perfectly located for the four golf courses. There is direct access to a quiet Mediterranean beach through the hotel gardens and facilities include 4 restaurants and a wonderful spa offering a full range of treatments.
Marbella and Puerto Banus are only a short drive from the hotel.
Your prize includes shared accommodation for Saturday, Sunday & Monday. If you require any additional nights or a single room or you are taking a partner please contact the office on 0345 466 2222 to book and the following charges will apply:
Additions to package:
| | |
| --- | --- |
| | £ |
| Additional night in a twin / double | 70 |
| Additional night in a single | 110 |
| Single supplement for 3 nights | 120 |
| Non golfer | 356 |
Malaga airport is 90kms / approximately 1 hour from the Hotel Elba in Estepona
Gibraltar airport is 50kms / approximately 45 mins from the Hotel Elba in Estepona.
2020/21 final Order of Merit positions & winners:
The final positions in the 20/21 Orders of Merit will be calculated on the basis of a competitors best thirteen merit scores which may or may not include the three rounds played in the Tour Final.
The OoM points awarded in the three Tour Final rounds will be 100 for the winner, 99 for runner up, 98 third etc etc. Separate OoM points will be awarded for the round at Valderrama and Alcadeisa.
We have scrapped the original idea to award higher merit points for each round because in theory someone returning three good scores could win three Orders of Merit and the Tour Final which would not be a true reflection. The Orders of Merit should reward consistency throughout the season.

2020/21 Tour Final Winners:
The results will be decided over three rounds of Individual Stableford with 95% of Course Handicap. Any ties over 54 holes will be decided on a card playoff on the last 18 holes, 9 holes, 6 holes etc.
2020/21 Prizes for the Global Amateur Golf Tour Orders of Merit and Tour Final
The winner of each 2020 / 21 Order of Merit and the Tour Final will win a place in a European event of their choice on the 2022 Tour schedule
Runner up in each 2020 / 21 Order of Merit and the Tour Final will win a place in a UK event of their choice on the 2022 Tour schedule
Third place in each 2020 / 21 UK Order of Merit and the Tour Final will win a place in a one or two day UK event of their choice on the 2022 Tour schedule
Daily Draw: The draw for the first round will be made in order of the current position on the World OoM with the leaders going out last. The draws for the last two rounds will be made in score order with the leaders going out last.
Format: The scoring format each day will be individual Stableford with Playing Hanicap being 95% of Course Handicap.
Handicap: All four rounds will be run under the WHS system but scores will not automatically be forwarded to England Golf. You MUST return your daily scores to your golf club and the easiest way to do this is to forward the email from Golf Genius, which you will receive after each round and which provides details of your scores.
GAGT Overseas Handicap System (OHA): Where appropriate handicaps will be adjusted after each round in line with the GAGT OHA system, details of which we can provide. Any adjustments will not affect your club Handicap Index.
Buggies: Included at Finca Cortesin & La Reserva.
A Forecaddie is mandatory with each fourball at Valderrama and the charge is €60 per fourball.
Range balls: Included at each course
Prizes: There will be prizes for the leading three scores each day.
Prizes will be in the form of vouchers for the 2022 Tour as follows:
Daily vouchers: 1st - £100, 2nd - £70, 3rd - £50
Dress: No formal dress i.e jacket & tie required.
Nearest the Pin: There will be two Nearest the Pins for each round. The prize will be a £25 GAGT voucher.
Sweep: There will be an optional sweep of £30, £10 per round and this will be collected in cash when you check in before the first round. The sweep will be paid out daily for the leading three scores and anyone who scores a two.
Covid travel requirements
Entry to Spain from UK – there are two requirements:
1 Fill out Passenger Locator Form before you travel
Everyone, including children, must complete an online overseas passenger locator form no more than 48 hours prior to arriving into Spain.
If you don't complete this, you won't be able to board.
The overseas passenger locator form (PLF) is an official Government form which is free to complete and submit and flight airline will have a link on their website to the PLF.
Type the following link into Google and follow the instructions to complete your passenger locator form for Spain. https://spth.gob.es/create
2 Provide proof of full / double vaccination or a negative COVID-19 test result
All arrivals from the UK must show one of the following to enter Spain:
· Proof of full / double vaccination: If you are fully vaccinated at least 14 days before your arrival, you will need to provide proof to enter Spain. An NHS COVID Pass shows your COVID-19 vaccination details and will be accepted –
https://www.nhs.uk/conditions/coronavirus-covid-19/covid-pass/
Please note, your business card-sized paper COVID-19 vaccination record card is not an acceptable form of vaccine status proof and cannot be used to enter.
· Proof of a negative COVID-19 test result: If you're not fully vaccinated, you'll have to provide proof of a negative COVID-19 NAAT test (PCR, LAMP, TMA or NEAR), taken within 72 hours before your scheduled arrival time into Spain. Please note, rapid antigen test results will not be accepted, plus the UK Government has advised that you can't use the free NHS tests for international travel as the result certificates don't contain all the required information.
Returning to the UK from Spain
If you are travelling to England on or after 4 October 2021 and fully vaccinated, you will no longer be required to take a return to UK test.
Please note this may vary if you are flying into Scotland, Wales or Ireland.
Fill out UK Passenger Locator Form
Everyone aged 18 years and over (16 and over if returning to Scotland) must complete a UK passenger locator form online any time within the 48 hours before you arrive in the UK.
Here's what you need to do before your flight to the UK:

1 Book and pay for a day 2 COVID-19 test – to be taken after arrival in England
2 Check in online

3 At the airport check-in desk show the QR code you received via email confirmation
4 Complete the UK passenger locator form in the 48 hours before you arrive in the UK

5 Receive your valid boarding pass and go to security
Please allow plenty of time – most airport check-in desks open at least two hours before your scheduled departure and close 40 minutes ahead of your scheduled departure.