PORTUGUESE OPEN, Troia - 4 nights + 4 rounds
Date: 6 Oct - 9 Oct
Entry Fee: £960.00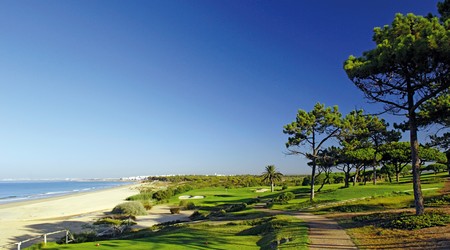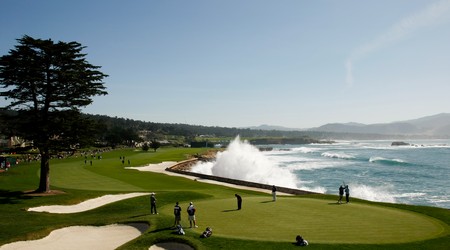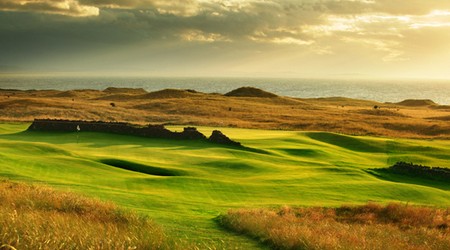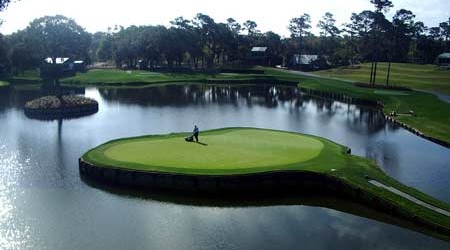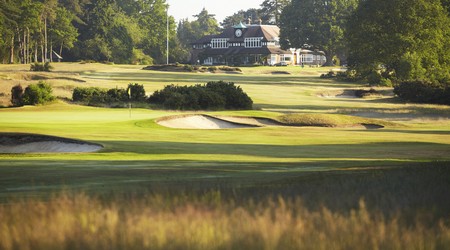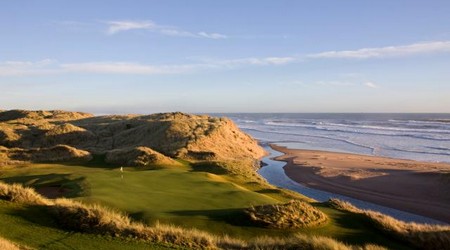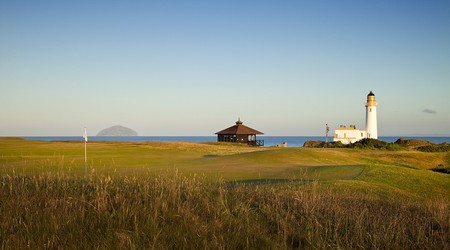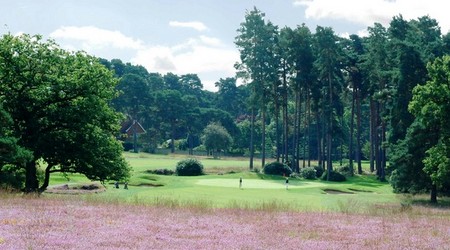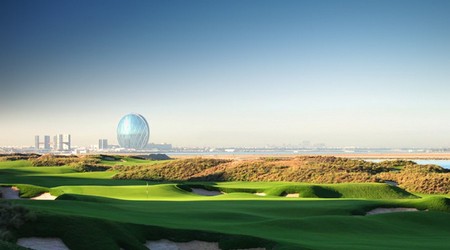 The first group to play Portugal's new finest golf course after its inauguration
We have the privilege of being the first group following the inauguration on the 5th of October 2023 to play Dunas Golf Course at Terras da Comporta designed by David McLay Kidd
Package includes:
· Four nights B&B in The Editory By The Sea, Troia - Comporta (arrive Fri – depart Tue)
· Four rounds of superb golf
· Four rounds counting towards 2024 Orders of Merit
· Prizes for all four rounds
· Buggies Included at Dunas Golf Course - Terras da Comporta
· Accommodation is based on twin / double room occupancy
Package price does not include flights or airport transfers
Prices:
· Full package price £960
· Single supplement (4 nights) £200
· Non golfer £296
· Additional night in twin / double room £50pp
· Additional night in a single room £100
· Golf only £783

All prices are based on an exchange rate of 1.13 € / £ and it may be necessary to make a charge if there is a significant change in exchange rates.
Golf:
Fri 6 October DUNAS GOLF COURSE - Terras da Comporta tee from 11:30am
Sat 7 October TROIA GOLF tee from 10:30am
Sun 8 October DUNAS GOLF COURSE - Terras da Comporta tee from 10:00am
Mon 9 October TROIA GOLF tee from 10:30am
Tour Finalists: All golfers who may potentially qualify for the tour final or are currently waiting to see if they will qualify. We welcome you to enter the Portuguese Open on Friday 6th October, where you can play on the brand-new Dunas course at Terras da Comporta.

If you do qualify for the tour final, you will only have to pay for an additional night and one round of golf at the Dunas Course.

Dunas Golf Course - Terras da Comporta
A brand-new golf course located in the tranquil village of Comporta, just an hour south of Lisbon and on the edge of the Sado Estuary, the brand-new Dunas Golf Course by Terras da Comporta is set to open in the summer of 2023.
Designed by the renowned golf architect David McLay-Kidd and inspired by the Links courses of his native country, Scotland, the course will be constructed over 38.4 hectares of land and will integrate into Comporta's beautiful natural landscape of picturesque beaches and lush pine forests.
Sustainability is one of the main goals of the Terras da Comporta project, and the Dunas Golf Course is being designed with a low water consumption green and a sophisticated computerised watering system, supplied by water from ETAR.
Troia Golf
Located between Sado Estuary and Arrábida Mountain, Troia Golf Championship Course is an 18-hole and 72 parcourse that stretches 6,317 metres along the beach, with magnificent views over the sea.
Designed by the North American golf architect Robert Trent Jones Senior, Troia Golf was elected in 2011 by Rolex as one of the best golf courses in the world and is listed in The Rolex World's Top 1,000 Golf Courses guide. Also, in 2019, the magazine Golf World rated TROIA GOLF the 8th top golf course of the whole of Continental Europe.
Robert Trent Jones Senior selected hole 3 of Troia's golf course as one of the best he has ever designed and included it in his list of ideal 18-hole courses.
There are two holes worth mentioning in particular – no. 3 and no. 18.
Hole 3, a par 4 that fits perfectly in the landscape with a magnificent sea view, was considered by Robert Trent Jones Senior one of the best he has ever designed, and he included it in his ideal 18-hole golf course.
Hole 18 is a par 5 left dogleg, with an elevated green and protected by three front bunkers.
Accommodation: The Editory By The Sea, Troia - Comporta
The rooms are booked on a B&B twin / double basis for 4 nights arriving on Friday 6th October and checking out on Tuesday 10th October 2023.
The Editory By The Sea is located in Troia, south of Lisbon. The Troia Peninsula is one of the most beautiful coastlines of Portugal, with a 20km stretch of pristine sands, crystal clear waters and pine forested sand dunes.
The northern tip of Troia exudes sophistication and class, with fine dining, modern bars, and a grand casino complex. Troia has a reputation for exclusivity and wealth but is a peaceful and scenic stretch of coastline which is easily accessible from Setubal due to the regular and inexpensive ferry service.
The hotel is perfectly situated being a 3 min drive to the Troia Golf, 5 min walk to the beach, 8 min walk to the marina and casino, and has plenty of activities nearby such as water sports, bike rides, boat rides, horseback riding, and bird watching.
Golf course transfers: Not included.
Format: The scoring format each day will be individual Stableford with Playing Handicap 95% of Course Handicap. All four rounds will count towards the 2023 / 24 Order of Merit.
Handicap: All four rounds will be run under the WHS system, but scores will not automatically be forwarded to England Golf. You MUST return your daily scores to your golf club and the easiest way to do this is to forward the email from Golf Genius, which you will receive after each round, and which provides details of your scores.
GAGT Overseas Handicap System (OHA): Where appropriate handicaps will be adjusted after each round in line with the GAGT OHA system, details of which we can provide. Any adjustments will not affect your club Handicap Index.
The GAGT OHA system will take precedence over any adjustments made by a player's home club so that everyone is operating on the same system as some clubs are slow to update overseas scores.
Buggies & Electric trolleys: Golf Carts are included at the Dunas Golf Course at Terras da Comporta. Golf Carts are not included at Troia Golf Club. If you would like a Golf Cart or require one for medical reasons, please let Debbie and Kelly know as soon as possible by email to info@gmmltd.co.uk. We cannot guarantee to meet all requests.
Please note there are no Electric Trolleys at Troia Golf Club.
Prizes: To avoid any excess baggage charges prizes will be in the form of vouchers for the 2023 / 24 Tour as follows:
Daily vouchers: 1st - £100, 2nd - £70, 3rd - £50 Overall vouchers: 1st - £175, 2nd £150, 3rd - £125.
Dress: No formal dress i.e jacket & tie required.
Nearest the Pin: There will be two Nearest the Pins for each round. The prize will be a £25 GAGT voucher.
Sweep: There will be an optional sweep of £40 (or €45), £10 per round and this will be collected in cash when you check in before the first round. The sweep will be paid out daily for the leading three scores and anyone who scores a two.
Shorts: Ankle length socks are acceptable at each course, shorts must be tailored
GPS & Range finding equipment:
The use of GPS range finding devices is permitted on the Tour.



A few anticipated questions
Where should I fly to?
The closest airport to Trioa is Lisbon, TAP, EasyJet, BA, Ryanair, Jet2 etc fly from LHR, LGW, BRS, MAN etc to Lisbon so it is a very easy destination to reach from multiple regional airports.
For flights we recommend you contact Mason Edwards at Dial A Flight 01732 591460 or email him; Mason.Edwards@dialaflight.co.uk
How do I get from Lisbon to Troia?
1 hr 25 min (132 km)
via A12 and A2
This route has tolls.
Get on A1
2 min (800 m)
Follow A12 and A2 to IC1/N5 in Alcácer do Sal. Take exit 8 from A2
45 min (82.3 km)
Take N253 and N253-1 to your destination
39 min (49.2 km)
What is the weather like in March?
In Troia, the average high temperature in October slightly decreases from a warm 26.7°C (80.1°F) in September to an agreeable 21.9°C (71.4°F). In Troia, the average low-temperature is 14°C (57.2°F).